I can ship anywhere.
For International orders please contact me via E-mail for exact shipping charges based on your requested shipping method.
uncut, unpainted, but empty and clean
Small Goose - under 9" $2.00 each
Medium Goose - 9 1/2" - 10" $3.00 each
Bobwhite - $0.80 each or $8.00 a dozen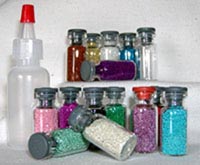 #508 Beadz $12 Tiny no-hole glass beads you can glue down to an egg with bead lacquer, just like glitter! 14 sample size bottles of Beadz in purple, teal, emerald, clear, fuchsia, lavender, rose, moss, gold, rust, red, blue, black & silver, plus an extra bottle to create your own mix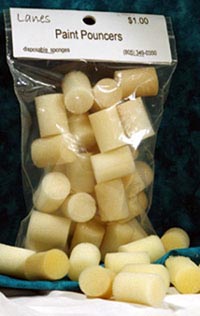 #510 Paint Pouncers $2 bag. Disposable non-shedding, close-density sponges.